---
The order processing flow
When there's a new order created by a customer, the order processing flow goes like this below:
New order received
Check order details and payment
Accept order and prepare for delivery
Out for delivery and complete the order
1. New Order Received
When a customer creates a new order, the number of Received on the restaurant's Admin page increases (For the outlets with PayNow and Credit Card integrated, it will be Accepted automatically).
The automatic Order Information will be sent to the registered email (If you're using a mobile phone, make sure to turn the email notification on).
Sound notification and pop-up alert will appear on the PC version.
2. Check order details and payment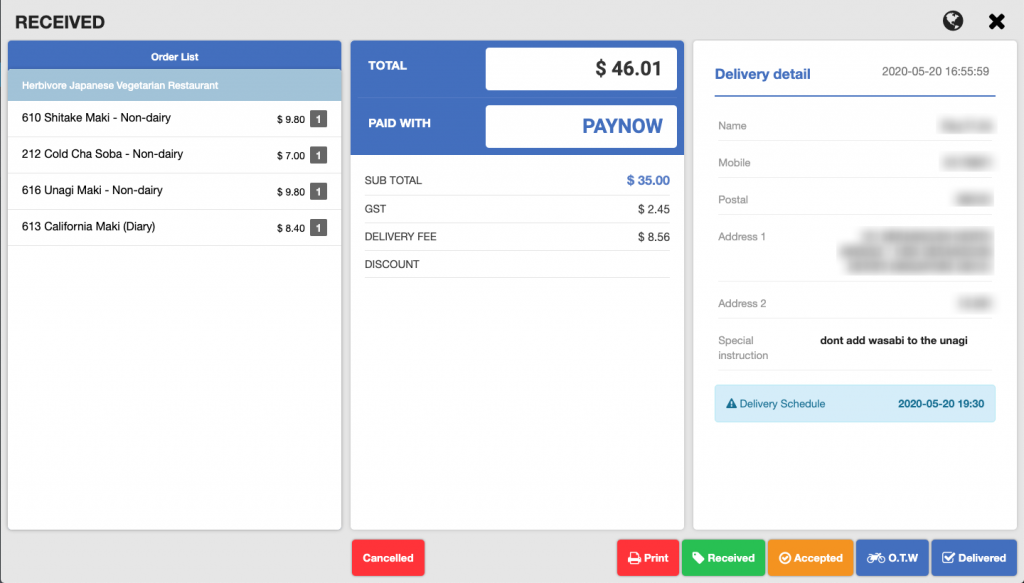 Order List: Check the orders and amount you have to prepare.
Payment: See how much you are supposed to receive on your PayNow or bank account.
Bank Statement Screenshot: If PayNow or Credit Card integration is not supported, the customer will submit their proof of money transfer/payment.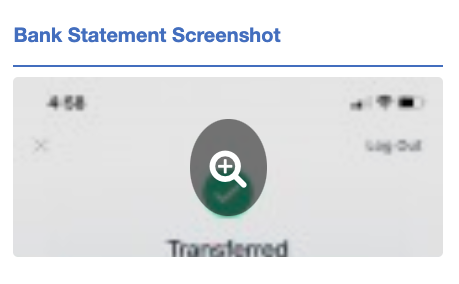 Click the (+) icon to see if the amount of the payment is right. This feature helps you reducing time to check the messages or screenshot from customers.
Delivery Detail: Make sure the customer's delivery location
Delivery/Pick-up Schedule: the desired delivery/pick-up timing customer selected
3. Accept order and prepare for delivery
Once the payment has been confirmed, accept the order by clicking the button below and get ready for the delivery. You can either choose your own individual delivery guy/platform or Lalamove (when integrated).

4. Out for delivery and complete the order
When the item/food is ready to be out, change the order status to "O.T.W(On the way / Out for delivery)".

The customer will receive an email message updating about their order.
Last updated on 29 Jan 2021.